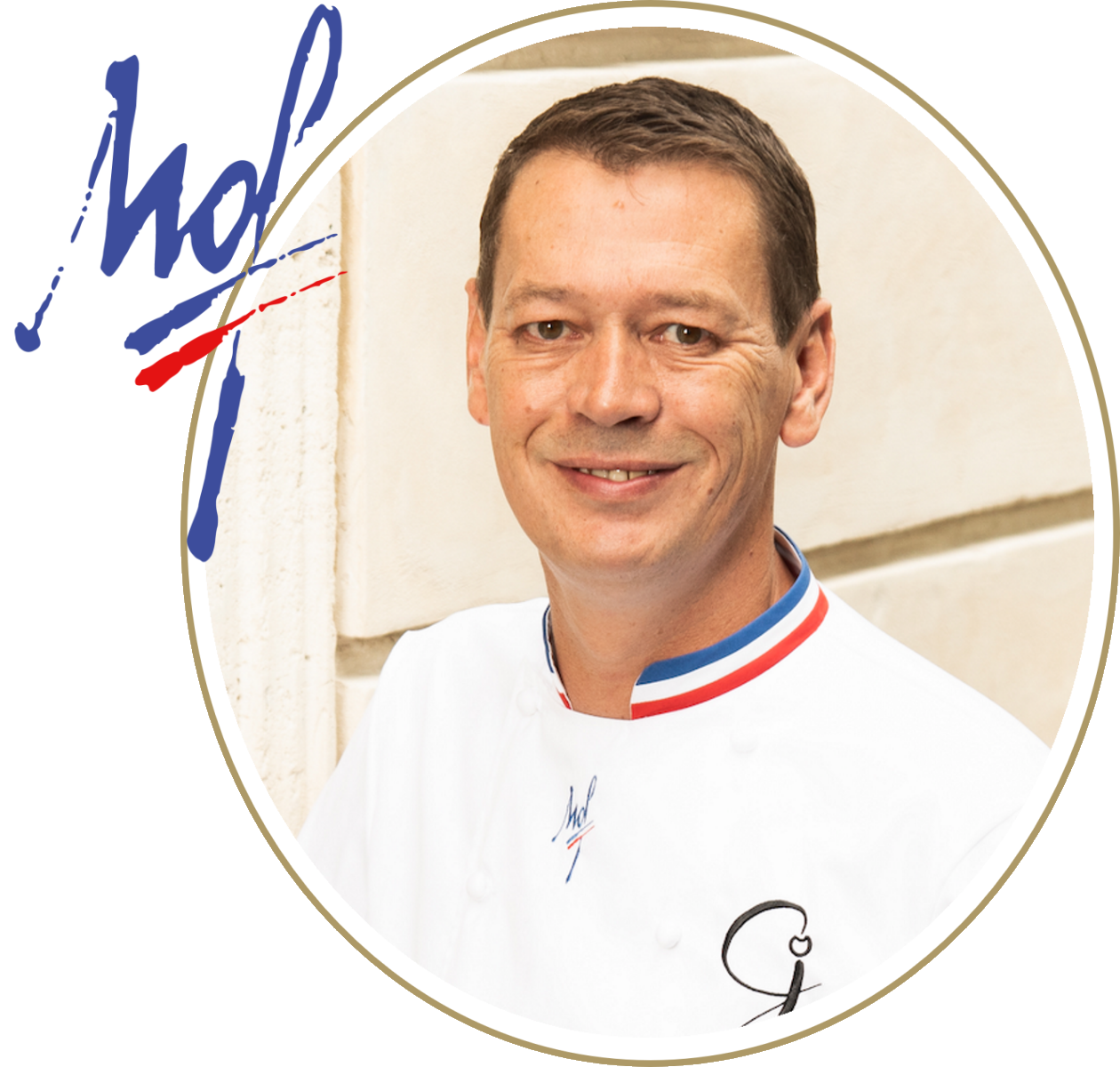 Master Class
"Meilleur ouvrier de France Pâtisserie"
Ask for your registration packet
Having started out working with Gérard Boyer in Reims, Marc Meneau in Saint-Père-sous-Vézelay, Philippe Urraca (MOF pâtissier) as well as with Michel Guérard in Eugénie-les-Bains: Jérôme Chaucesse uses his technical skills to create compositions that are rich in emotion, as much for their taste as for their appearance.
In 2013, Jérôme Chaucesse undertook a new challenge by entering the Meilleur Ouvrier de France competition for the first time. In 2015, he was successful and was awarded the title of MOF Pâtissier Confiseur.
After fourteen years as pastry chef at the Parisian palacial Hôtel de Crillon, he opened his own consulting company « Jérôme Chaucesse Créations » in 2018 to promote his knowledge worldwide.
Jérôme Chaucesse signs his designs with remarkable finesse and lightness.
His motto: Design and Elegance for the sake of TASTE.  
R

Producing a selection of approximately ten different cakes, including larger cakes that serve six to eight people.

R

Implementing new pastry working techniques.

R

Preparing creams, cookies, and glazes with innovative and intense tastes and textures.
R

Discover how to enhance your baked goods using new decorating techniques.

R

Breakdown of production costs for optimal profitability.

R

A workbook containing all of the creations will be provided for your benefit.
Book your Master Class with
Jérôme

now

 

November 7th thru 9th, 2022
"Meilleur Ouvrier de France Pâtisserie"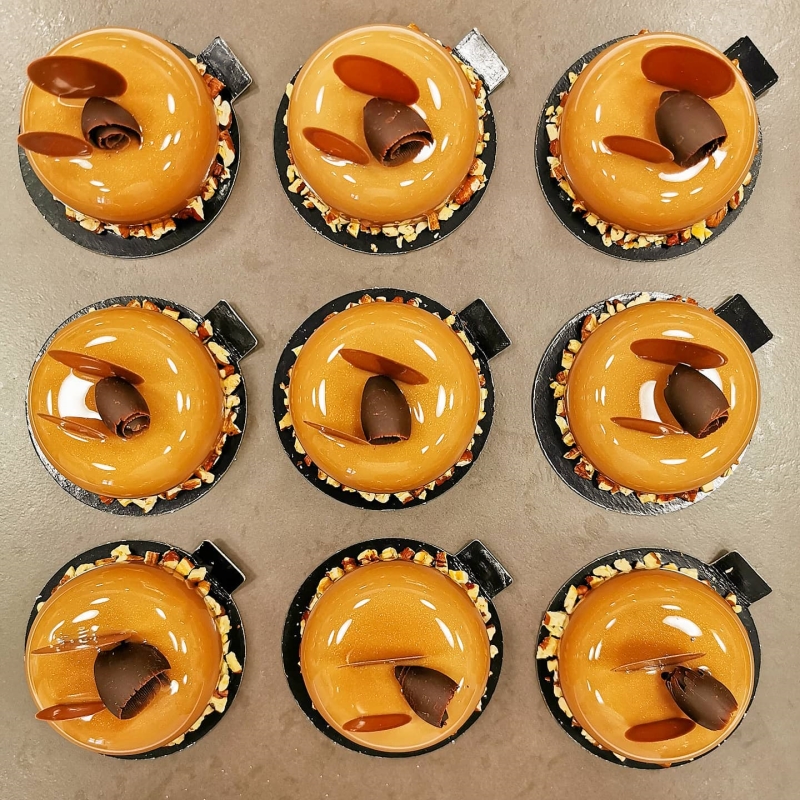 Session duration:
24 hours of training divided over 3 days.
Meals included:
Breakfast and lunch are included and will be served at the château.
Prices:
The price for this session is €1,500 including VAT.
Financed contribution:
As an accredited Qualiopi company, you can benefit from financial support. Ask for more information!
Take advantage of a 100% financed training course!
Our dedicated consultants are available to assist your preparation of your funding application.