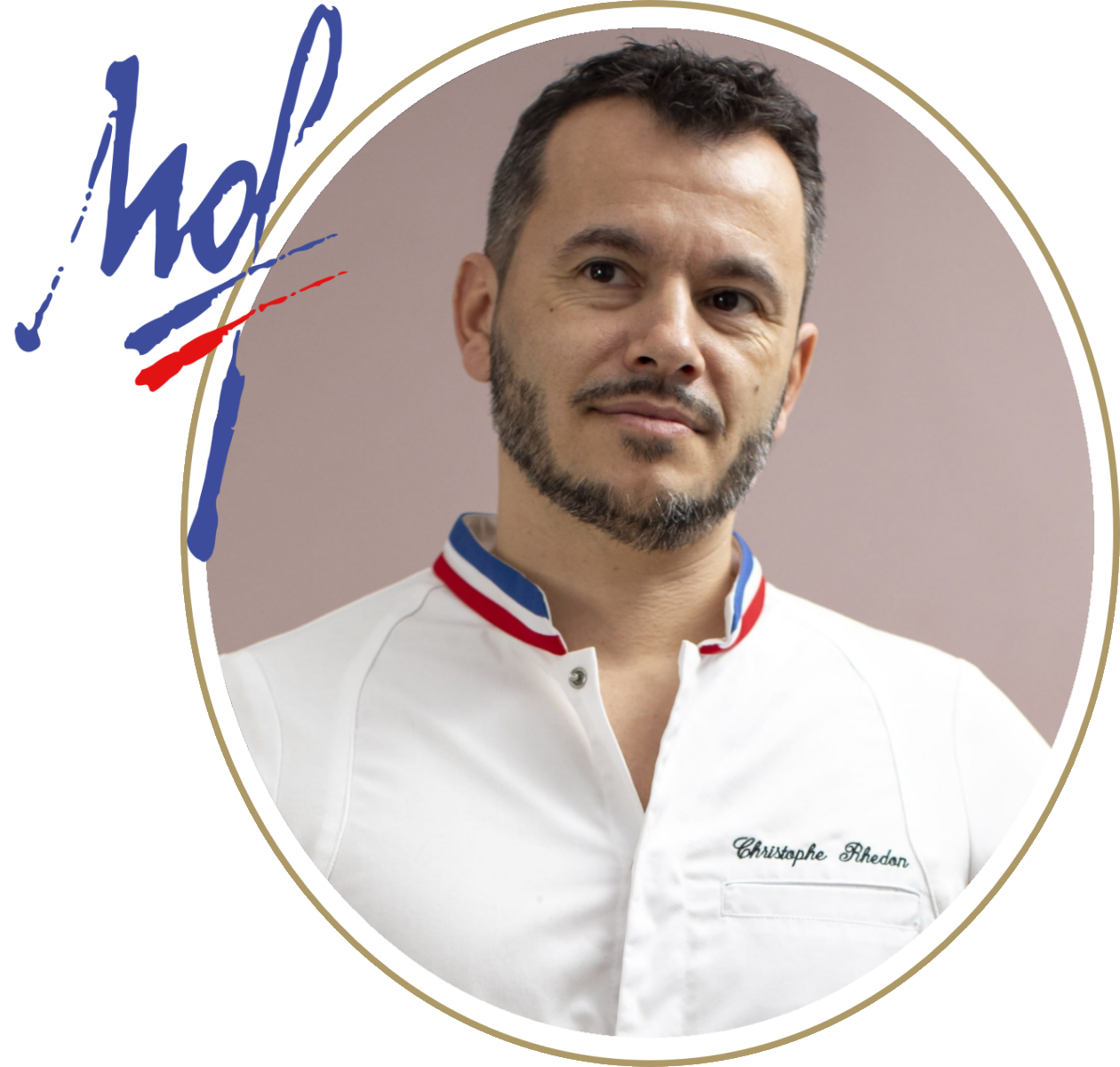 Master Class
"Meilleur ouvrier de france pâtisserie"
Ask for your registration packet
Christophe Rhedon is one of the "Meilleurs Ouvriers de France Pâtissier 2007". He has a rich and dense professional background, and has taught in major pastry schools such as the Lenôtre School, the National Pastry School in Yssingeaux, the KOKUSAI School in Japan, etc.
Christophe Rhedon has also worked opening patisserie shops in London and Paris. After several years of building up his experience by travelling to more than 25 countries afterwhich he launched his innovative and unique concept in the Pyrenees Orientales.
Today, Christophe Rhedon is pleased to welcome you to his new traditional pastry shop entirely 100% made to order, located 3 km outisde of Argelès (66700).
R

Production of a range of about ten different cakes and large cakes for six to eight people.

R

Implementing new pastry techniques.

R

Preparing custards, cookies, glazes for innovative and complex tastes and textures.
R

Learn how to enhance the appearance of your baked goods with new decorating techniques.

R

Analyze the profit margins and production costs to optimize profitability.

R

A workbook containing all of the creations discussed will be made available to you.
Reserve your class with
Christophe
now
June 20th thru 22nd, 2022
"Meilleur ouvrier de France Pâtisserie"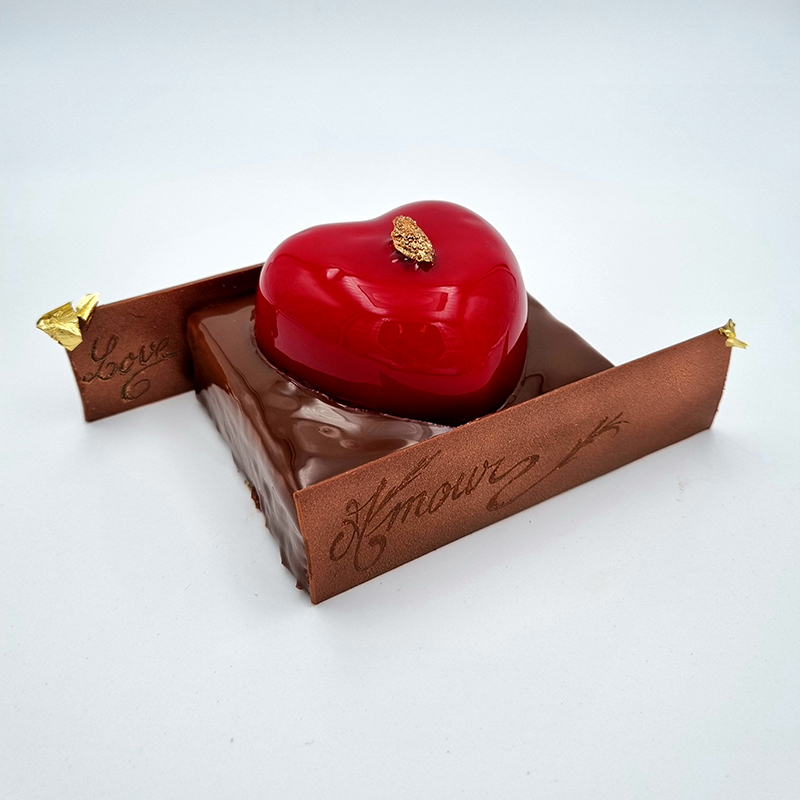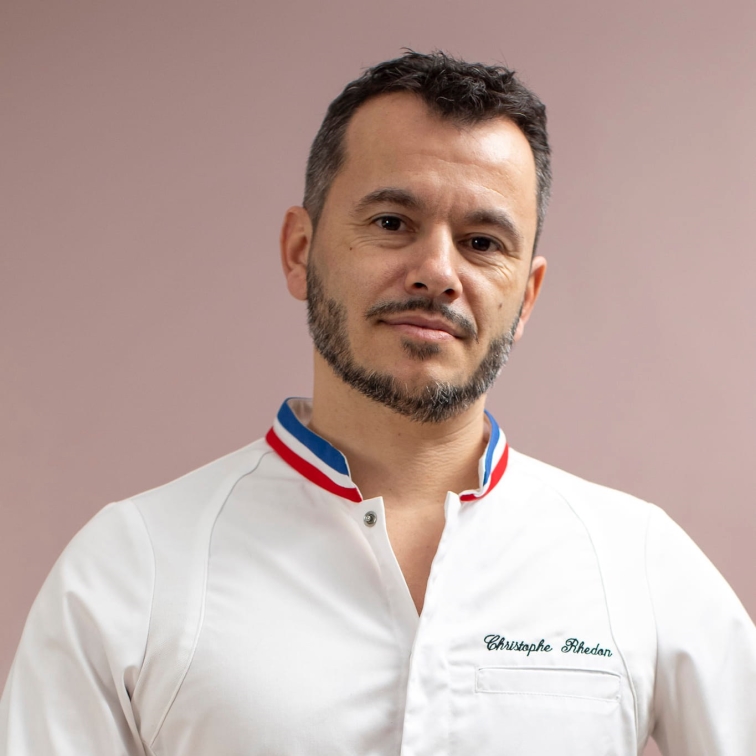 Session duration:
24 hours of training divided over 3 days.
Meals included:
Breakfast and lunch are included and will be served at the château.
Prices:
The price for this session is €1,500 including VAT.
Financed contribution:
As an accredited Qualiopi company, you can benefit from financial support. Ask for more information!
Take advantage of a 100% financed training course!
Our dedicated consultants are available to assist your preparation of your funding application.