Master Class
"Viennoiseries créatives"
Ask for your registration packet
Johan Martin is a pastry consultant. Rather than working in a boutique laboratory, he travels worldwide training dozens of pastry chefs each year. After nearly ten years working at the Bellouet Conseils school, he now operates on his own.
Aficionados of all kinds of cakes and pastries inevitably are familiar with him. His Instagram account has more than 350 000 followers, all of whom are fans of his various creations, each one more stunning than the last. His creativity and technique seem to be limitless.
Johan Martin has written 2 professional pastry books: Meilleurs desserts (2012) and "Signature: Entremets & Petits Gâteaux" (2017).
Discover Chef Johan Martin's innovative style during his Exclusive Master Class at The French Culinary School !
R

Preparing approximately 15 pastries of all styles and originality.

R

Learn new kneading and fermenting techniques.

R

Implementing new cooking and decorating skills.
R

Learn the best ways to showcase your products in your store.

R

Breakdown of production costs and product margins to ensure optimal profitability.

R

A workbook containing all of the creations covered will be made available to you.
Reserve your Masterclass with
Johan

now

 

March 6th thru the 8th, 2023
"Viennoiseries créatives"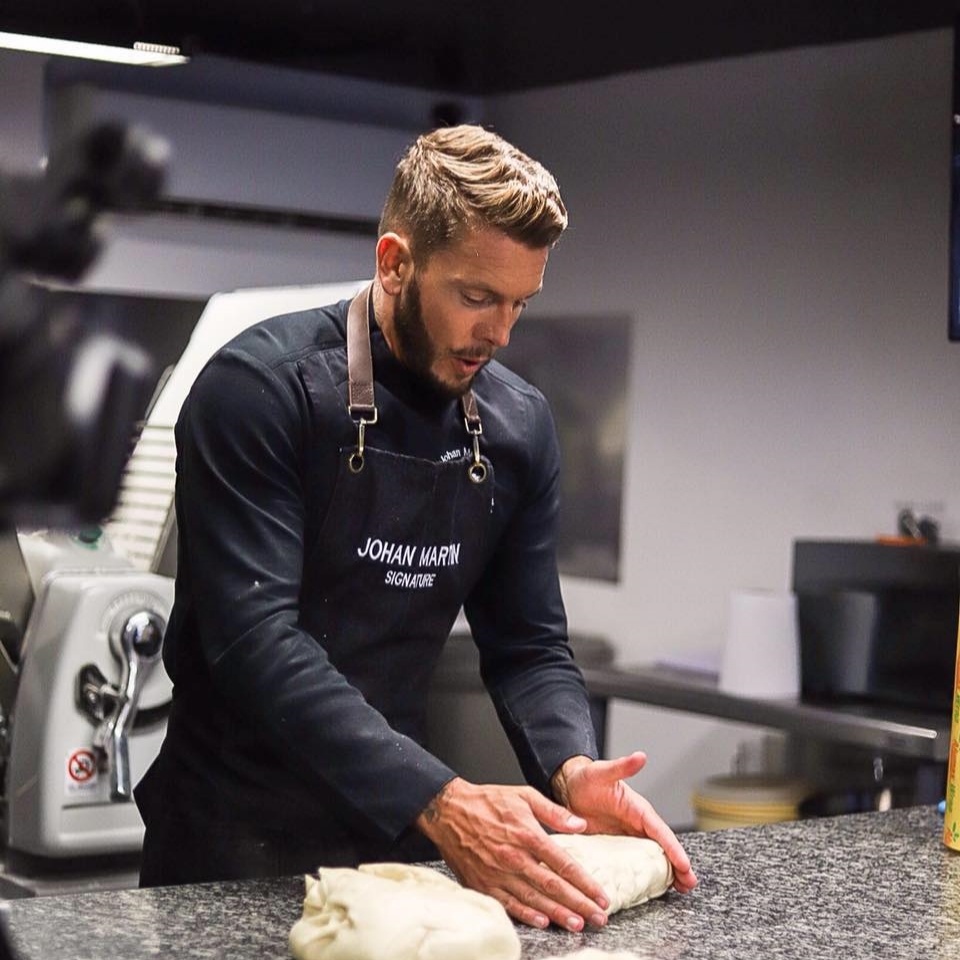 Session duration:
24 hours of training divided over 3 days.
Meals included:
Breakfast and lunch are included and will be served at the château.
Prices:
The price for this session is €1,550 including VAT.
Financed contribution:
As an accredited Qualiopi company, you can benefit from financial support. Ask for more information!
Take advantage of a 100% financed training course!
Our dedicated consultants are available to assist your preparation of your funding application.