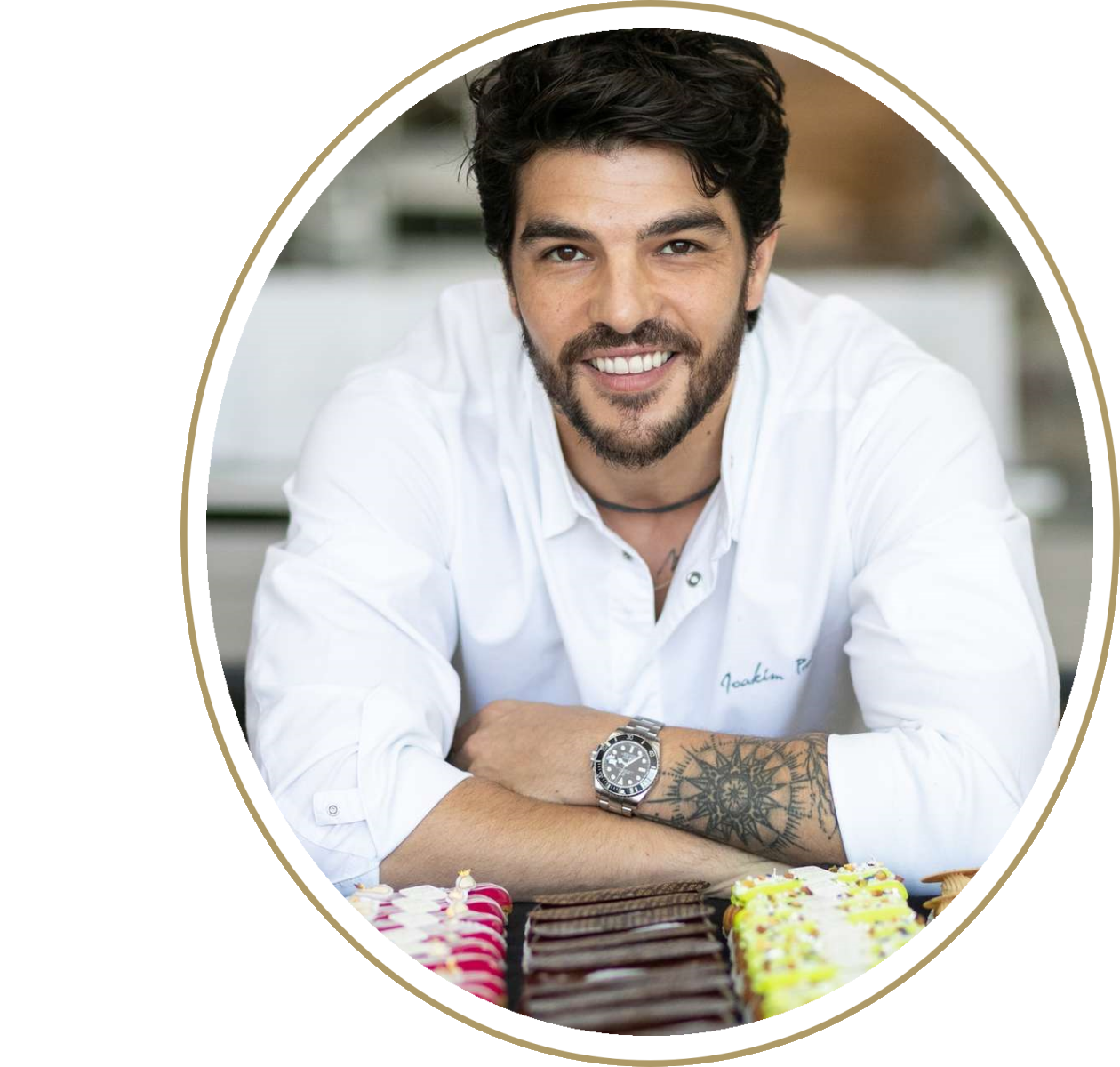 Masterclass
"Le monde des éclairs"
Ask for your enrollment packet
Internationally renowned pastry chef, Joakim previously held the position of head pastry chef at Joel Robuchon's restaurants in London before subsequently developing his own brand by designing and producing high-end éclairs.
Victim of his success, he expanded his project to a larger scale and opened stores in the finest London neighborhoods. With 135,000 followers on instagram, Joakim boasts a considerable influence in the world of pastry.
Alongside his stores, he organizes master classes worldwide.
French culinary school will partner with approximately 20 culinary schools to bring in students from around the world.
Joakim is brand Ambassador for professional equipment such as "Silikomart" and "kitchen aid".
R

Discover the techniques used to make various choux pastries and chouquettes.

R

Together with the chef, you will create 18 upscale eclairs.

R

Together with the chef, you will develop the textures and flavors of your eclairs.
R

Learn different techniques to both garnish and decorate your eclairs.

R

Breakdown production costs for optimal profitability.

R

A workbook containing all of creations discussed will be at your disposal.
Reserve your Masterclass with
Joakim

now

 

From July 1st thru the 3rd, 2024
"Le monde des éclairs"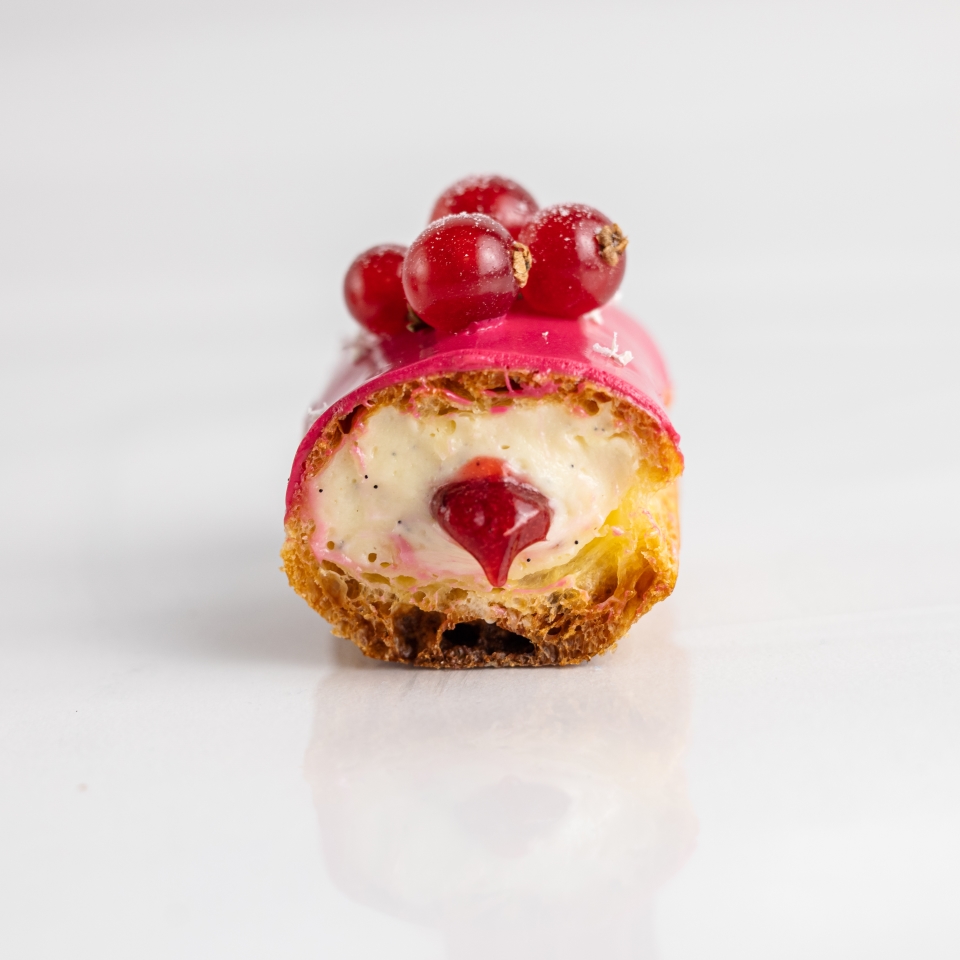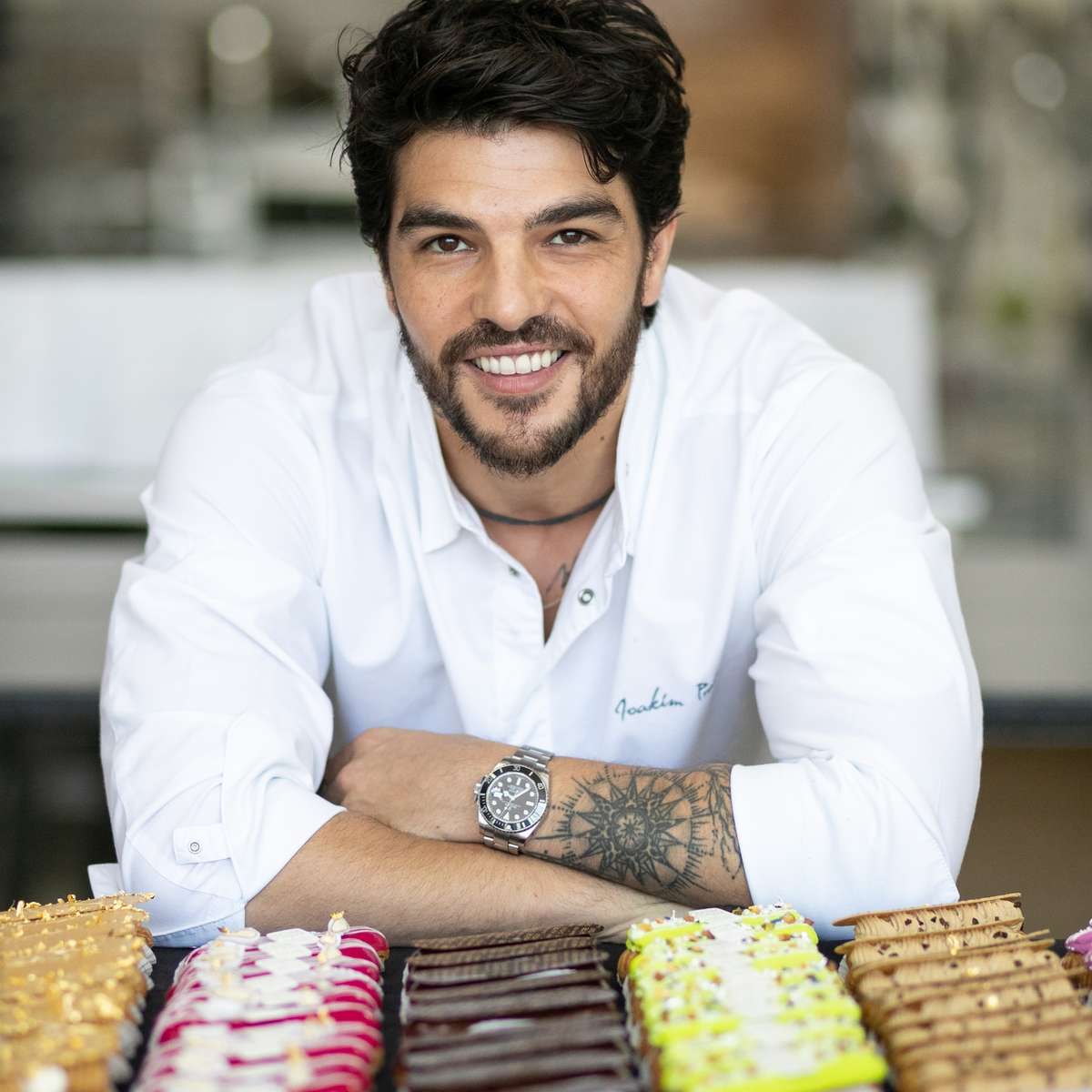 Session duration:
24 hours of training divided over 3 days.
Meals included:
Breakfast and lunch are included and will be served at the château.
Prices:
The price for this session is €1,550 including VAT.
Financed contribution:
As an accredited Qualiopi company, you can benefit from financial support. Ask for more information!
Take advantage of a 100% financed training course!
Our dedicated consultants are available to assist your preparation of your funding application.