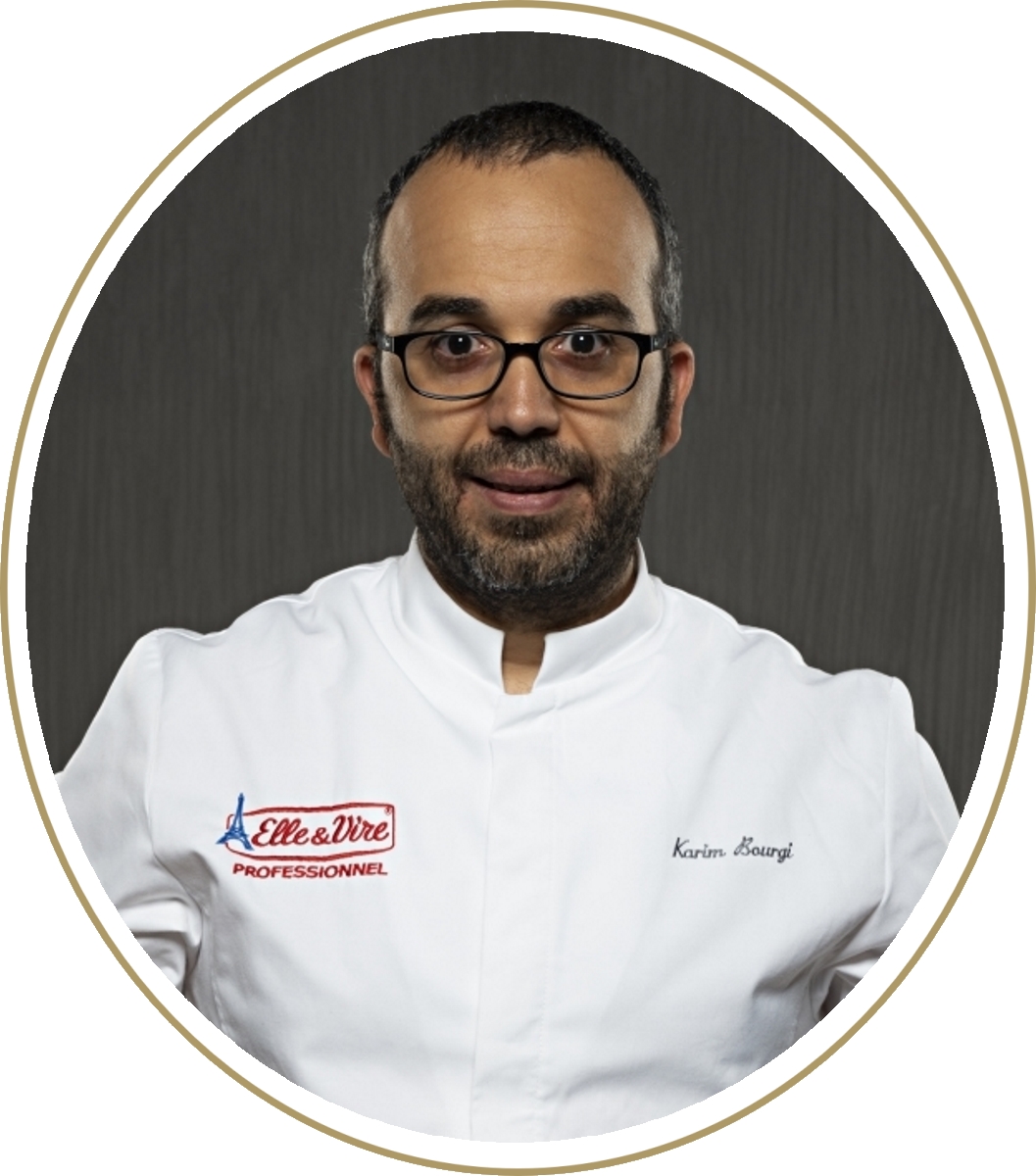 MasterClass
"Petits gâteaux boutique"
Ask for your registration packet
As a Pastry Chef based in Dubai since 2011, Chef Karim Bourgi is well-known for his universe evolving around multicutural taste and modern visuals. After graduating from   Le Cordon Bleu in Paris in 2002, he started his career in some of the most pretigious establishments in Paris such as Ladurée and Fauchon.
Being a member of Les Toques Blanches du Monde, a brand ambassador for Valrhona, Elle & Vire and Carpigiani, Chef Karim Bourgi is tirelessly reaching for higher levels of his pastry art, focusing on taste and creativity. Recognized worldwide, his talent is shared with more than half million of followers in social networks. Since 2014, he has set a consultancy company and is cowning Calla Café and Kayu Bakehouse.
Discover Chef Karim Bourgi's pastry world by attending to his  Exclusive Masterclass at The French Culinary School  !
R

Hands-on class of a dozen boutique cakes featuring various and creative styles

R

Learn new pastry techniques and work process

R

Discover new baking technics and visuals
R

Learn the best ways to showcase your products in your shop

R

Breakdown of production costs and product margins to ensure optimal profitability

R

A recipe booklet will be given to all participants
Bool your Masterclass with
Karim

now

 

August 14th thru the 16th, 2023
"Petits gâteaux boutique"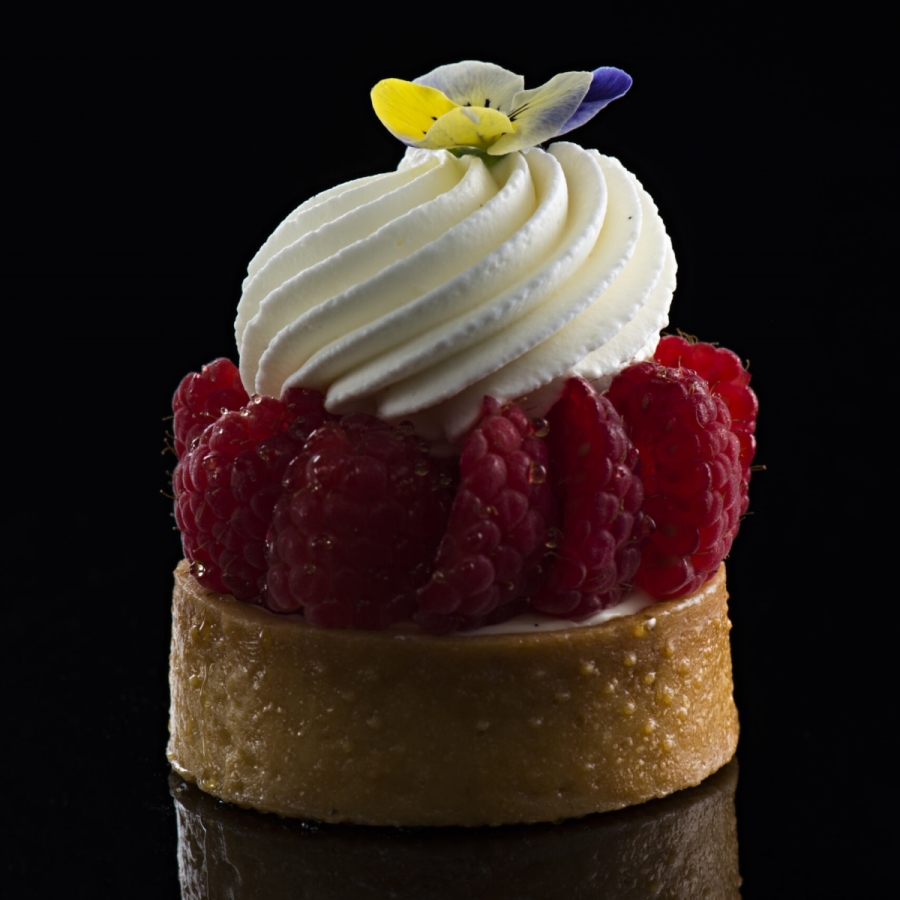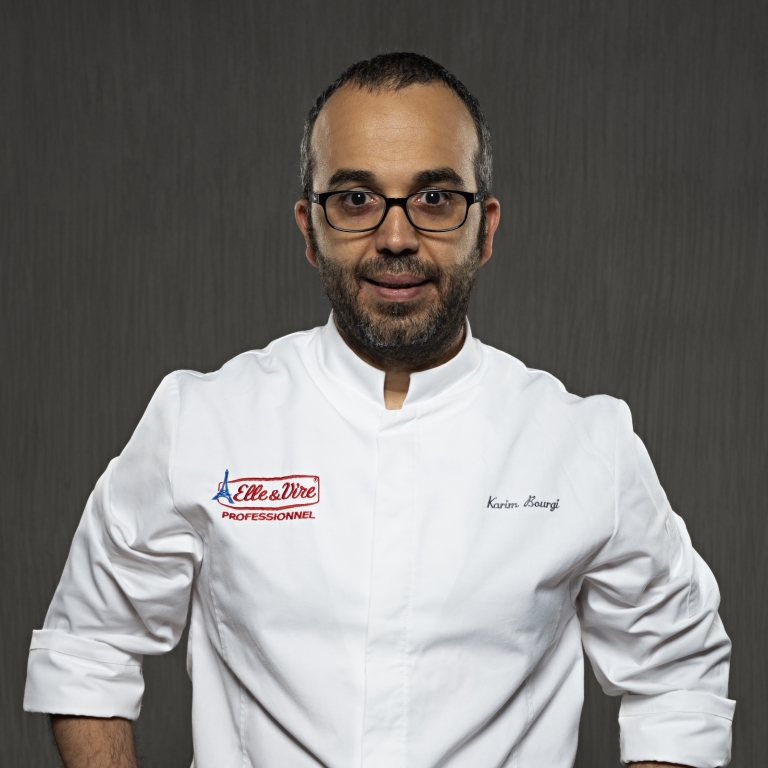 Session duration:
24 hours of training spread over 3 days
Meals included:
Breakfast and lunch are included and will be served at the château
Fee:
The price for this session is €1,550 including VAT
Financed contribution:
As an accredited Qualiopi company, you can benefit from financial support. Ask for more information!
Take advantage of a 100% financed training course!
Our dedicated consultants are available to assist your preparation of your funding application.